Jonathan Baldie's Author Blog
On this page I publish personal news, pieces of advice, and sometimes just random thoughts. For specific writing craft tips, I recommend you check out my dedicated blog Writing Advice.
---
Hi folks, just a quick post encouraging you to read my new guide on the Writing Advice blog, all about death stakes.
Read the post using this link: How do I increase the stakes for my protagonist?
I use the Writing Advice blog for specific guides on fiction and nonfiction writing, whereas I keep this blog more for quick, personal updates.
If you enjoy the post, please share it on social media!
---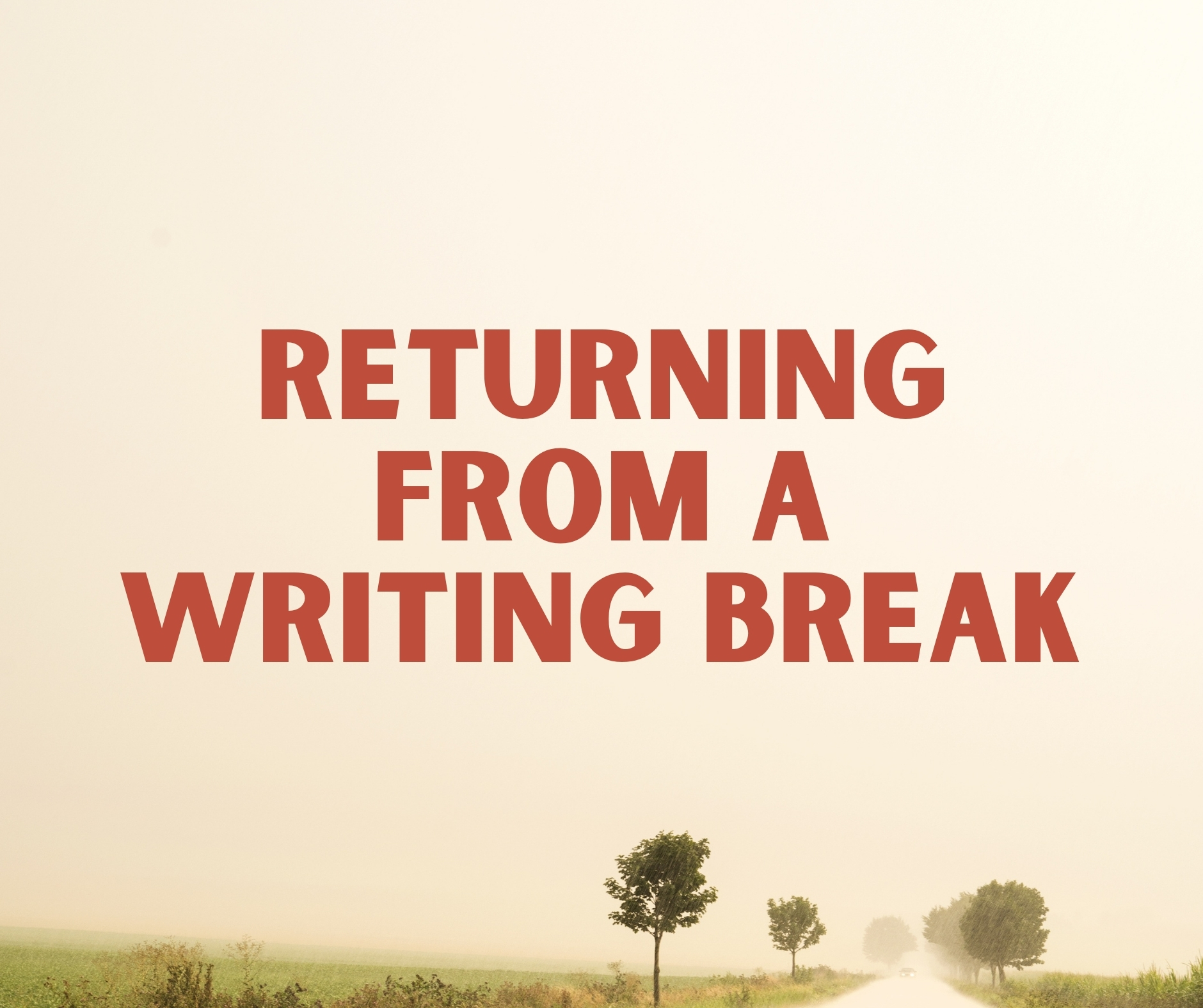 Last week I wrote about my master's degree and that I took a break from the writing craft to complete it.
I thought people might like to read some notes about how I am returning to the writing craft, with some brief thoughts on K.M. Weiland's book Writing Your Story's Theme.
---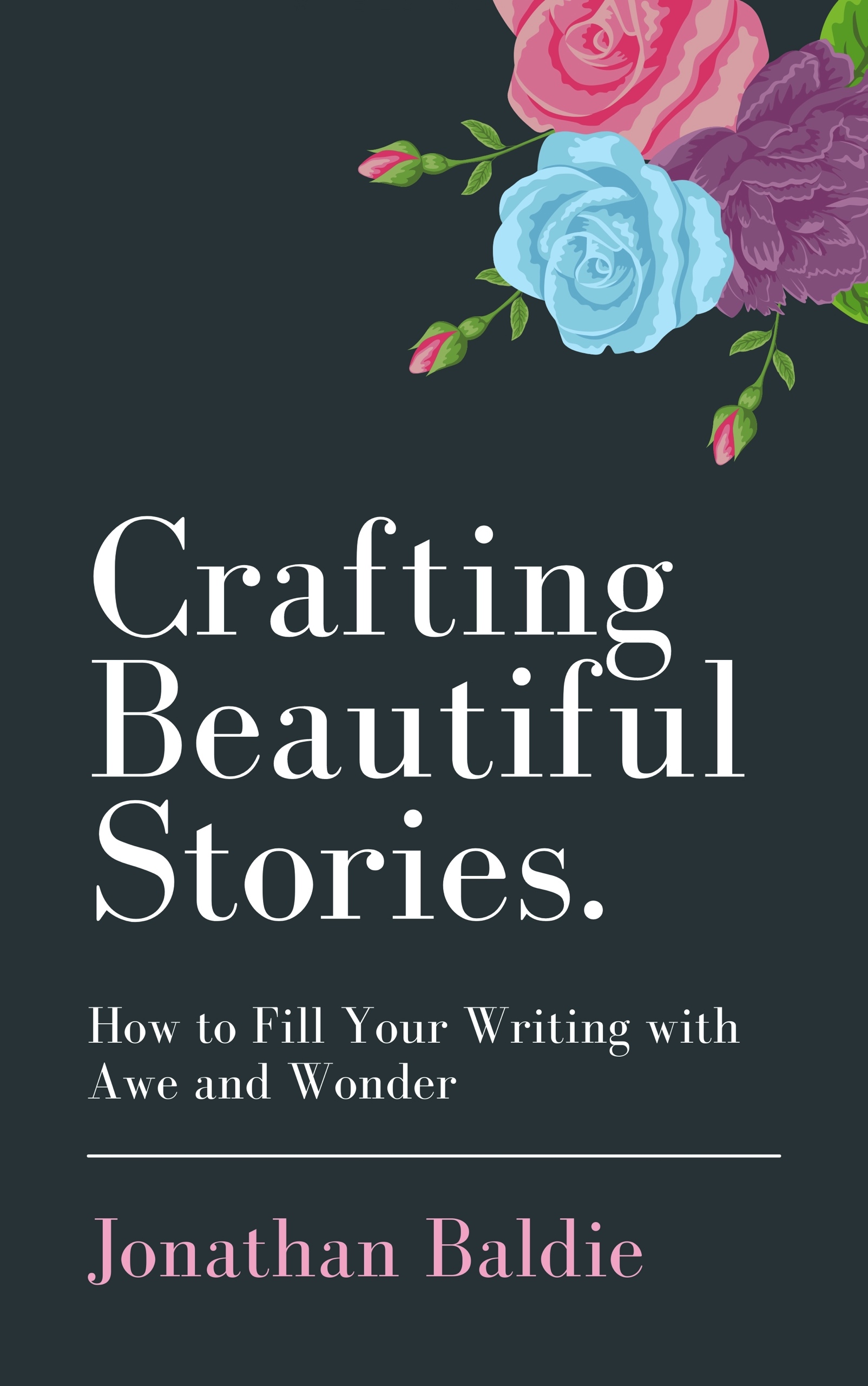 This is a quick post to let you know I've re-released one of my writing craft books with major updates.
---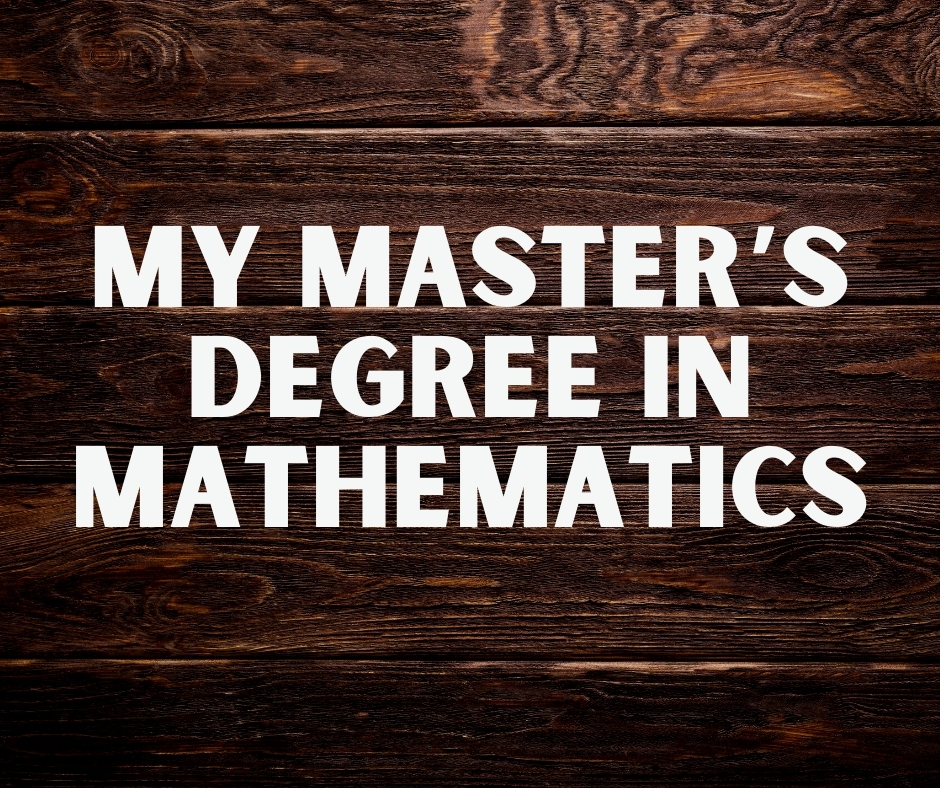 I recently finished a master's degree in mathematics at the Open University, a remote learning institution in the UK.
I thought it'd be interesting to talk about my experience on the degree, and perhaps share some lessons learned for others who want to study postgraduate mathematics or enrol on a remote learning course in general.
---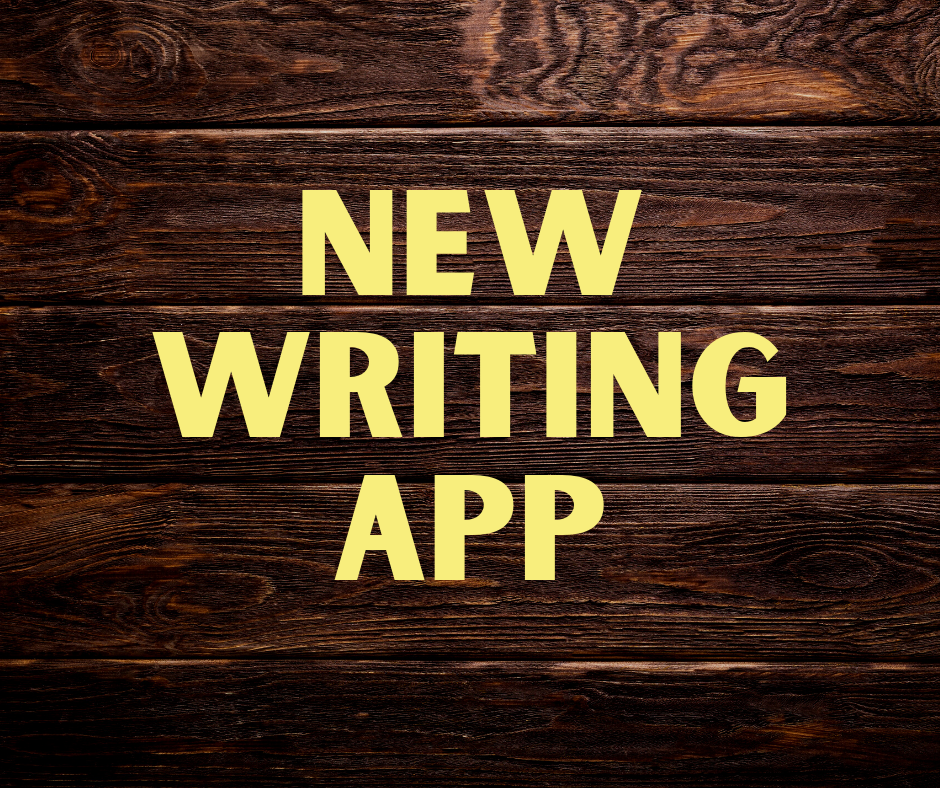 I'm excited to show you Hearth, a writing and storytelling app that I've created for working on and managing book projects.
I created it mostly for myself, but it is 100% free for anyone to use. You can find it here: https://joinhearth.com.
---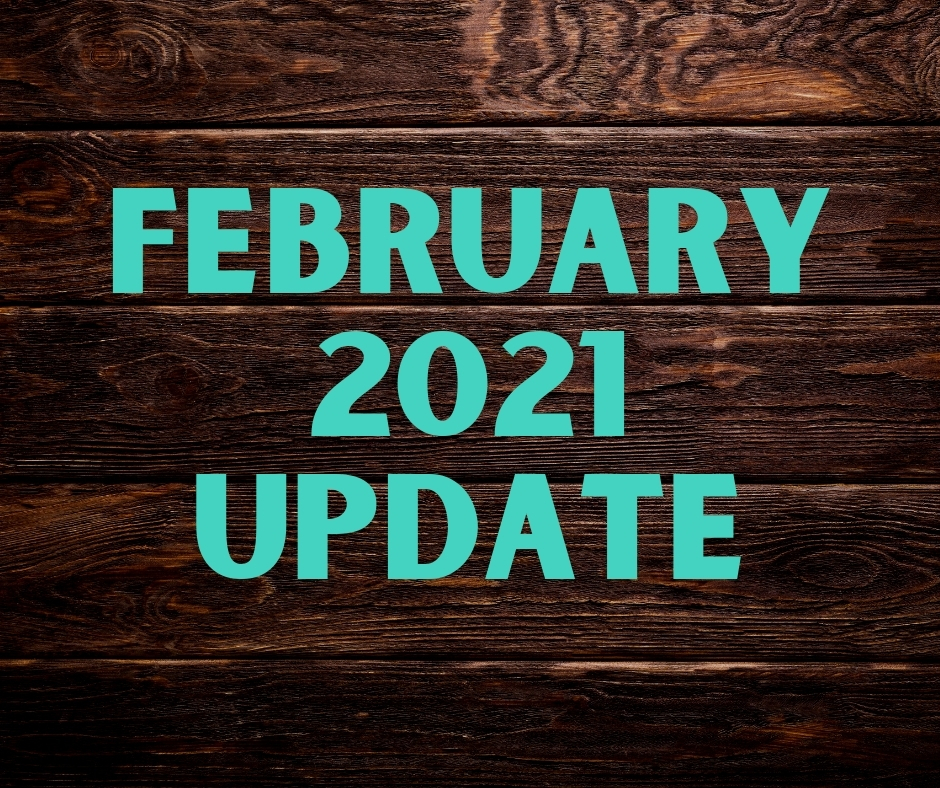 The last time I updated this blog was last October, and since a few things have happened since then, I thought it'd be a good idea to post another update for anyone who might be interested.
---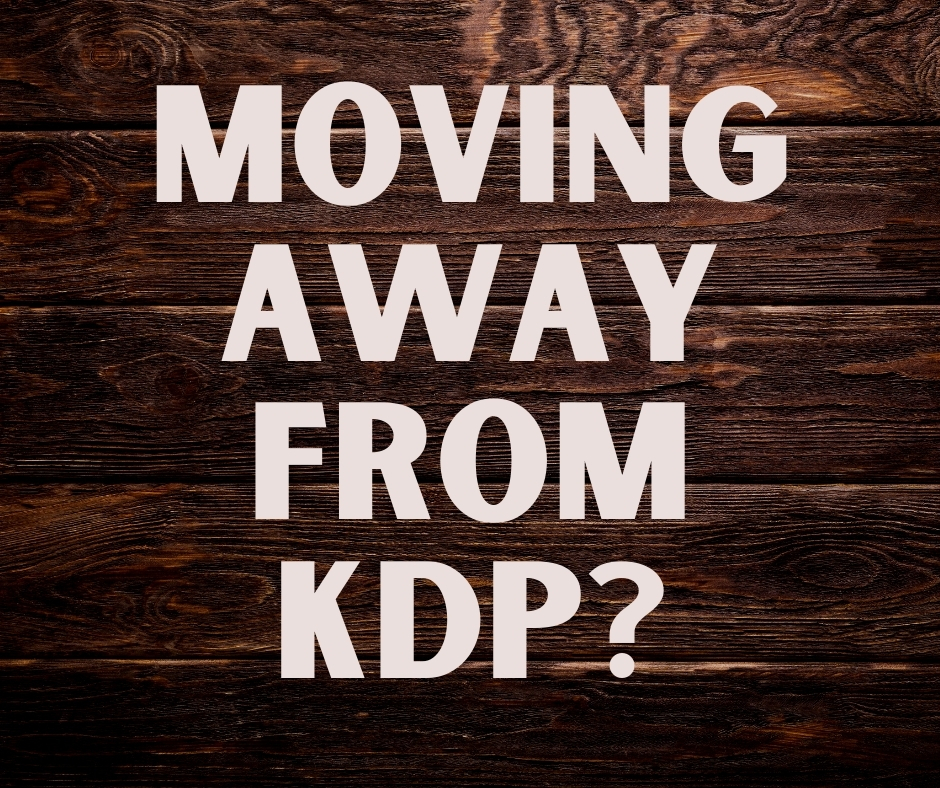 Ever since I self-published The 24 Laws of Storytelling in 2018, I have published all of my subsequent books through Kindle Direct Publishing, better known as KDP.
---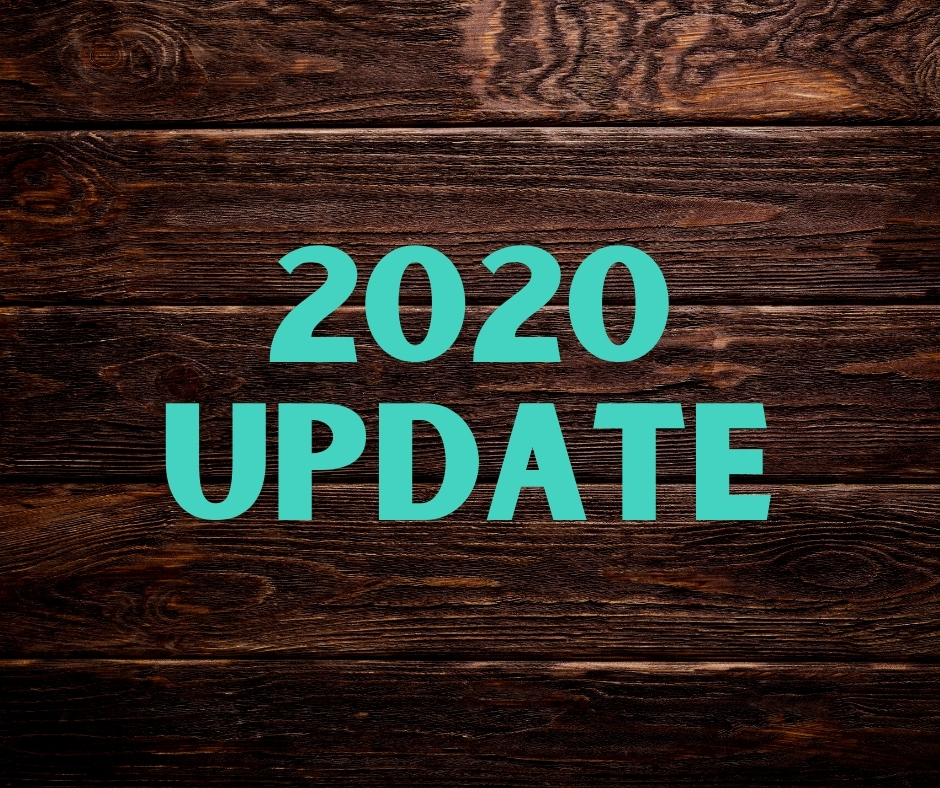 It's been nearly one year since my last post on this blog, and a lot has happened in that time. So I thought it'd be a good opportunity to clean up this blog a little, and share some news with you.
---
You can now read my two new writing craft books, Write Your Novel and, as of today, Beauty.
Write Your Novel is a general collection of tools and strategies for aspiring storytellers, but in a much more condensed form than my first book, The 24 Laws of Storytelling.
Beauty, which is now live, is a distilled look at awe, wonder, and the sublime in stories. My goal with this book is to show you that sublime fiction is both achievable and actionable, with examples from literature and cinema.
These two books are part of my Short Reads Collection, which I'm adding to in the coming months with further books.
---
I am very excited to announce that my new book is available for pre-order, and to let you know about some exclusive bonuses only available to you, and for a limited time.
At work, most of our stress and anxiety does not come from the work itself, but from our mutual misunderstandings with other people. These misunderstandings cause problems, and in turn these problems cause us a lot of pain. Why do we struggle to win people over to our ideas? Why do we feel so defensive all the time? How can we motivate our team to perform better? How can we defend ourselves when a toxic colleague tries to steal credit from us?
---
Today, I want to share with you some of my most popular content on storytelling, human nature, and creative mastery. These articles have been read and shared by thousands of readers, so there's bound to be something here that you'll find helpful.
Everything here is actionable, so you can use your new knowledge right away to help you become smarter, more productive, and more fulfilled in your creative life.
---
"In my view, writer's block is mostly a myth. What's really there is a fear of starting."
— Steve Bivans
Steve Bivans (@stevebivans) is an author who has published books across many different genres, including Anno Draconis and The End of Fear Itself. His great books, boundless positivity and support for new authors in the Twitter writing community have earned Steve a great deal of well-earned respect among authors and creators.
---
When reviewing a film like Avengers: Endgame, it almost feels like a pointless task. For a regular, run-of-the-mill film I can simply recommend you either see it or don't see it. But Endgame is so much more than that. It's a once-in-a-generation phenomenon, regardless of whether people mostly like it or dislike it. People are simply going to see it, period. You don't need someone like me to tell you my thoughts—much less anything that will spoil your experience going into the cinema.
---
In January this year, I visited the London Comic-Con. This was a fun weekend of celebrity autographs, chatting to actors from movies I've watched since I was five years old, and spending a little too much on awesome memorabilia. To tell the raw, unvarnished truth the event was a little underwhelming since it actually seemed more like a larger version of the Cons I'd been to in northern England, rather than the professional, slick operations I watch videos of in North America. Lots of independent vendors, not a lot of official presence. Am I being too harsh? I expected more from a Con in our capital city.
But one thing stuck in my memory more than anything else. I got chatting with one of the vendors about the new Star Wars movies that Lucasfilm have released since their Disney takeover in 2012. As I handed over the £10 note for my Rogue One artwork book, I casually mentioned how much I loved the film's look, in contrast to the quality of its story. I don't hate Rogue One at all, it's very fun, but I thought it had a case of the jitters in the first 20 minutes or so, abruptly jumping from location to another just to keep the plot moving. The vendor agreed, and - I knew it was coming - couldn't help but express his hatred of Star Wars: The Last Jedi.
---
I have a mild form of Tourette's Syndrome. When I'm anxious, stressed, or generally in a less controlled state, I often twitch. My eyes, face, and throat all seize up, making it impossible to really behave properly. If you've watched one of my lectures or YouTube videos, this news might come as a surprise, but I've become pretty good at controlling these urges, out of a desire to not let such a disorder bully me into constantly keeping my eyes closed. Though I can't say the same if you get a couple of pints in me!
---
When I began working on my book about storytelling, my goal was to identify how some stories were able to make me feel good, and why others fell completely flat instead.
This led to some truly fascinating insights from storytellers like Stephen King, Fyodor Dostoyevsky, and many others. But I didn't guess how much I would end up learning about psychology.
---
After Shazam! finished on Wednesday night, I looked left and right at the cinema-goers around me. Not a single person had stood up to leave the theatre.
I smiled to myself. We had all just watched a fun, action-filled, and emotionally-resonant film, and I inwardly beamed at how successfully we had all been conditioned by Marvel to expect a credits scene or two.
---
Last week I finished reading a book called Creativity, Inc. by Ed Catmull, the former president of Pixar. This book had a big impact on me for a number of reasons, and I'd like to explore these in this post.
It's unlikely you're not already aware of Pixar's films: Toy Story, A Bug's Life, Cars, the list goes on, and all of them have garnered numerous awards. Pixar have always been a creative powerhouse.
But what is their secret? How do they continue to churn out such high-quality films so consistently?
I think I have a good idea of the answer, but it's nothing as simple as a single management hack or storytelling tip. It's a combination of factors, but each one is perfectly attainable for any creative person or leader.
---
So I thought it would be fun to go through some of my favourite movies and explain why I like them so much from a storytelling perspective.
My goal is to extract key writing lessons from these movies which you can take away and use in your own projects. Plus I just generally find it fun to discuss movies and what makes them great!
---
I'm always excited for new Marvel releases, and I excitedly showed up for the midnight opening of Captain Marvel here in the UK. This is actually only the second midnight screening I've ever been to, the first one being Star Wars: The Last Jedi back in December 2017.
Captain Marvel tells the origin story for Carol Danvers, a pilot and soldier with mystical powers. Even she's not sure where these powers came from—nor can she remember much about her past life. All she knows at the start of the movie is that she's strong, fierce, and a capable soldier.
---
Hi guys! This post is from a past email from my storytelling newsletter. If you'd like to receive these as soon as they're written, sign up to my email list here.
A couple of weeks ago I had the pleasure of interviewing James Scott Bell for his newest book The Last Fifty Pages.
I've long been a fan of JSB's. He's written some of the best books available on the writing craft, and he has the publishing experience to back it up. He's an award-winning novelist, so we can safely say he's walked the walk.
---
By the end of this post, you will have the tools to become a voracious reader.
This is going to be a long post, and I ask you to be patient and read all the way through, because I believe that book-reading is the most beneficial exercise we can engage in.
---
This week we have another great interview guest, a legend of the screenwriting craft. His next book, The Last Fifty Pages, is available for pre-order and will be available on 18th February.
---
In this week's blog post I am excited to share an interview with one of my writing heroes, whose latest novel Wayfarer is now available on Amazon.
K.M. Weiland's books on the writing craft are rightly regarded as must-reads for all kinds of novelists and storytellers, so I was excited to read her latest novel and share it with you all today.
---
This week I just got done re-reading Mastery by Robert Greene for what's probably the tenth time—I've lost count by this point. I don't think it's a stretch to say that this is my all-time favourite book.
You see, despite some of the more objective successes I've had in the last couple of weeks like my first public talk for my book, I've slipped into a low mood due to some poor sleep habits. That, and having to handle a technical emergency at my 9-5 job and doing a full shift on a Saturday.
---
Hi guys! This post is from a past email from my storytelling newsletter. If you'd like to receive these as soon as they're written, sign up to my email list here.
Yesterday I gave a talk to an audience of local writers in Nantwich, Cheshire, with the topic "Research and Planning in Storytelling". With it being my first public event about my book, I was nervous but also excited. Liam and the organising team were most helpful and the local writers were warm and welcoming, asking lots of great questions.
The most common questions asked in my talk were about book publishing itself. This surprised me, but it's also logical. I spend so much time going over the structure of good stories and the human psychology that makes them resonate so strongly, that I forget that for a lot of writers, their confusion lies mostly in the actual nuts and bolts of actually getting the book out there.
So for this week's edition of the newsletter, I thought I'd write down a kind of transcript of my answers to the broad topics most asked at my talk, so that all of my newsletter subscribers gain the benefit from the advice. This advice will give you a clearer picture of how you can get your story idea into people's hands, and show you that it's less confusing and murky than it might seem from the outside.
Enjoy!
---
Hi guys! This post is from a past email from my storytelling newsletter. If you'd like to receive these as soon as they're written, sign up to my email list here.
Merry Christmas and happy winter holidays! We're at the final weekly newsletter email for 2018. And what a year it has been! So many great books have been published, Kindle ebook sales are on the rise, as are indie brick-and-mortar book stores around the world. And for me, I wrote and published my very first non-fiction title, The 24 Laws of Storytelling.
This time of year, it's natural to think ahead to what we can achieve in the coming year. 2019 indeed holds incredible potential for the writerverse. I've been told by inside sources that there are updates-a-plenty for the Kindle reading app for Android (hint: infinite scrolling!), and a lot of my writer friends have titles planned for release in 2019.
---
I watched Aquaman last Sunday and I really enjoyed it. I loved all the characters and James Wan has done a great job directing some great performances from the entire cast. The best way I can summarise Aquaman is: big, fun, and explosive. It definitely doesn't pull any punches. There are huge, screen-filling, epic war scenes between armies that are impressively helmed and remind me the original Lord of the Rings film trilogy.
---
On Sunday I went to an early preview screening of Spider-Man: Into the Spider-Verse ahead of its UK release on the 12th. In this story, New York teenager Miles Morales gets bitten by a radioactive spider and... I feel like you should know the story by now.
---
Photo by Stefan Cosma on Unsplash
Earlier this week I listened to a podcast from 2017, where the host interviewed Robert Greene. Robert is a non-fiction writer famous for his books The 48 Laws of Power, Mastery, and now The Laws of Human Nature. As a person in his late fifties and an experienced writer, the host asked Robert what advice he would give to new writers, or rather — where did he think most new writers trip up? Naturally, my ears prick up and I turn up my car's stereo.
---
Today's been a busy day in the storyverse. Marvel dropped the first official trailer for Avengers 4. They revealed the title. Things happened. I squealed like a child. I'm not even ashamed—I loved Infinity War and can't wait to see how the story ends. I won't spoil any of it, but you need to go and watch it before reading the rest.
If you did check it out already, what did you think? Hit that 'reply' button and let me know.
I actually wrote quite a lot about the Marvel Cinematic Universe in 24 Laws, particularly the chapter on story series, which I titled "Series Are a Right, Not a Privilege". I praised the creators behind the MCU for so successfully building a franchise full of brilliant characters.
The question we beg the answer to is: How did they do this? What did they do right, that the DCEU has apparently failed to do in such a spectacular manner?
---
In my book The 24 Laws of Storytelling I listed thanks and acknowledgements for those who helped to make the book possible. Following the literary tradition, I also cited the primary sources I used in the book's Selected Bibliography section.
In this blog post, I would like to extend special thanks and acknowledgements to those who deserve credit for their part in helping me write the book. Let's begin!
---
Recently I finished reading the 30th anniversary edition of a book called On Writing Well by the legendary non-fiction writer William Zinsser.
This book kicked my ass.
In his signature punchy style, Zinsser explains why clutter is the #1 enemy for all writers, regardless of genre or medium.
---
My newest book The 24 Laws of Storytelling is officially released today. I'm extremely proud of this book and excited to share it with you.
ORDER YOUR COPY OF THE 24 LAWS OF STORYTELLING HERE
The 24 Laws of Storytelling is the culmination of a lifelong love of books, movies, and stories in every medium. Are you suffering from writer's block? Do you want to own a practical handbook with accessible storytelling advice? My book dives into historical examples of stories, both real and fictional, extracting the timeless lessons you can apply to your stories today.
---
Here's something I've kept secret for a long time that I'm finally ready to announce.
For the last year, I've been writing a non-fiction book, and today I'm proud to reveal the cover of The 24 Laws of Storytelling.
In its 485 pages, you'll learn why some movies and books work and others fail, and how you can apply those same principles in your own writing projects.
It's going to be released on the 15th of November, and you can pre-order the Kindle edition now on Amazon using this link: http://geni.us/D5S8
Only five people have ever known about this personal project of mine since I started researching it in 2017, so it's nice to finally let this loose on the world!
That's it for now, short and sweet. I feel so relieved that I can now share this with you all. Now to write the next one.
---
Hey guys,
I'm really excited about this interview. I hyped it up a lot on my email newsletter because I have been excited to speak to Mauricio (@Browntable_Ent) of the YouTube channel Browntable (link). If you're not familiar with Mauricio or Browntable, he is the creator of the amazing Zootopia fan-fiction series Return to Zootopia (episode 1 link).
This discussion is most useful if you're planning to write fan-fiction for NaNoWriMo next week or just in general. This conversation will be perfect you to study, and I highly recommend checking out the Browntable channel.
I was one of the original "Patreons" of Mauricio's Browntable channel, and I am proud to continue this. He is a great storyteller who I am sure will continue to tell great stories. In the future.
Without further ado, let me hand the mic over to Mauricio!
---
Hi guys! This post is from a past email from my storytelling newsletter. If you'd like to receive these as soon as they're written, sign up to my email list here.
I wanted to start this week's storytelling newsletter with some writing advice from an amazing writer. John McPhee is/was a legendary writer for The New Yorker and I just got done re-reading Draft No. 4: On the Writing Process which is a book of his essays on non-fiction writing.
---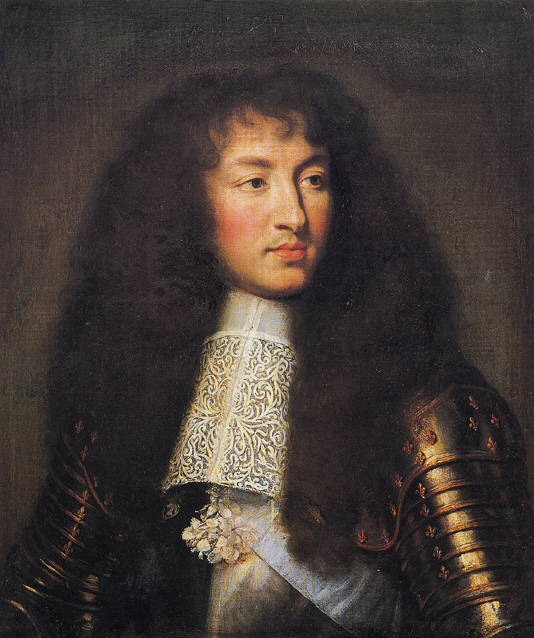 Louis XIV of France (1638–1715) earmarked his place in history as "The Sun King," and certainly stands unique in the endless succession of world leaders. Few other kings or queens have enjoyed such a long reign (he became king at age 4 and sat on the throne for 72 years), and even fewer have left such an indelible mark on history.
Let's be frank: Louis was a notoriously egotistical asshole, and we have many examples of his often cruel indifference to back that up. But regardless of his personality, all of us can learn something from his 72 year reign — you don't need to like the guy to learn from his achievements and mistakes.
Without further ado, let's strip down the legend and look objectively at this remarkable king's legacy.
---
Update Late October 2018
We won guys! They appear to have 'fixed' the security issue. I checked myself and the 'reset password' facility actually does what it says, and sends you a link in an email that sends you to a reset password page.
I only found out because I received a very angry/dishonest email from their support asking me to take down the PlainTextOffenders.com post, and heavily implied there never was an issue, which made me chuckle.
After this email, they proceeded to copy and paste their message as a response to all the places I posted about this. Only the very last one they made, on Reddit, acknowledged that there was an issue to be fixed.
---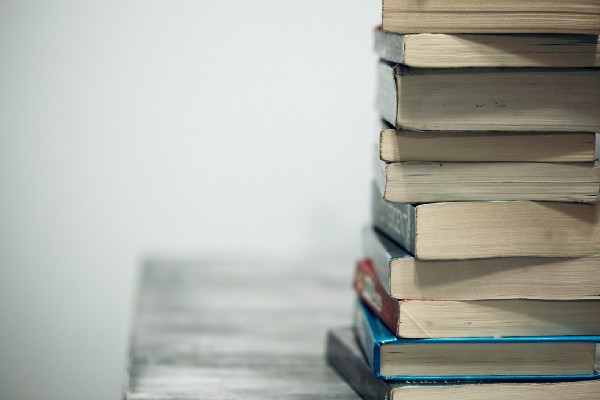 There's been a lot of buzz about book summary services lately.
Services like Blinkist do an excellent job at this. They take a classic non-fiction title like The Four-Hour Work Week, read it from cover-to-cover, distil it, distil it again, and out pops a summary in as many as 10 bitesize points, or 'Blinks'.
People in a hurry feel like they lack the time to sit down and read a book. They barely get five minutes to themselves at home, how are they supposed to dedicate their undivided attention to words on a page for hours at a time?
Much has been written on burnout and the culture of overworking. It's not uncommon knowledge that it's unhealthy, and top companies are taking positive steps to keep their valuable staff happy and healthy at work.
Along comes a service like Blinkist offering thousands of non-fiction titles that can be digested in 10 minutes as opposed to the typical three hours of reading, and the overworked professional sees a no-brainer. "$60 a year to get as many books as I want? Hell yes."
---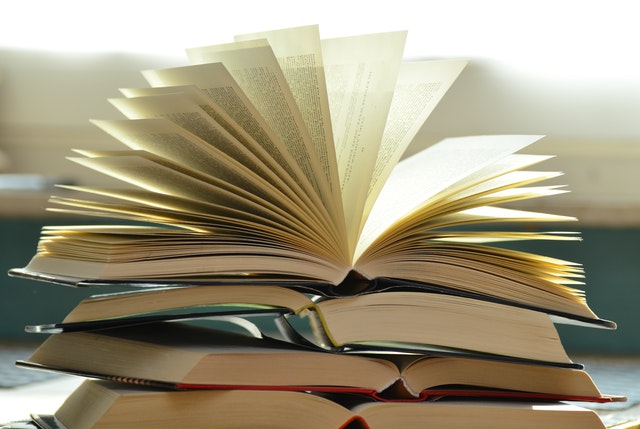 This post is a list of my favourite books on storytelling. The first few in the list are my top picks and highly recommended to all storytellers. There is also a list of honourable mentions that are worth checking out.
In each case, I have provided a convenient link to Amazon where you can instantly pick up the books and see for yourself how useful they are. Full disclosure: Some of them are affiliate links that help me to run my free storytelling newsletter for you.
---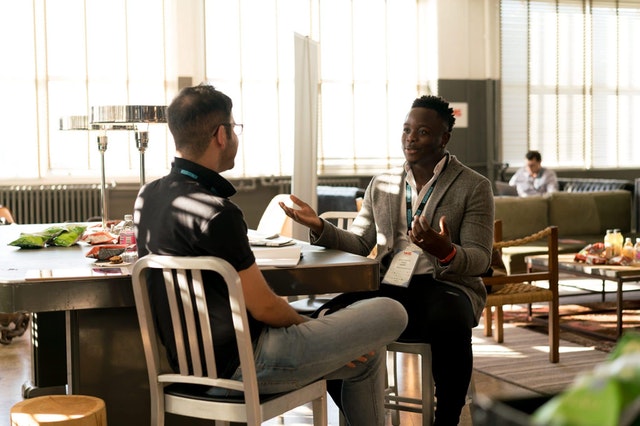 "A dialogue is very important. It is a form of communication in which question and answer continue till a question is left without an answer. Thus the question is suspended between the two persons involved in this answer and question. It is like a bud with untouched blossoms... If the question is left totally untouched by thought, it then has its own answer because the questioner and answerer, as persons, have disappeared. This is a form of dialogue in which investigation reaches a certain point of intensity and depth, which then has a quality that thought can never reach." — Jiddu Krishnamurti
It's no secret that directors like Quentin Tarantino are masters of dialogue in film. His tension-filled scenes have become the iconic examples of how to use dialogue in storytelling.
But how is he able to create such great dialogue? What are the steps we can take to recreate the work of this master?
In this post I hope to give you some tips on how to construct witty, entertaining dialogue that doesn't bore and doesn't rely on exposition.
---
Obvious Star Wars: The Last Jedi spoilers follow. If you haven't seen it yet, go see it.
The Last Jedi is my favourite Star Wars film in the modern saga, and twice as good as The Force Awakens.
It's a film drenched in pain, regret, and shame, embodying a theme of redemption in the face of failure.
Is it perfect? No.
But I loved it from it start to finish, and it affected me deeply on an emotional level.
In fact, I think it will go down in history in the same regard as The Empire Strikes Back, a masterpiece with which it draws strong parallels.