2020 Update
---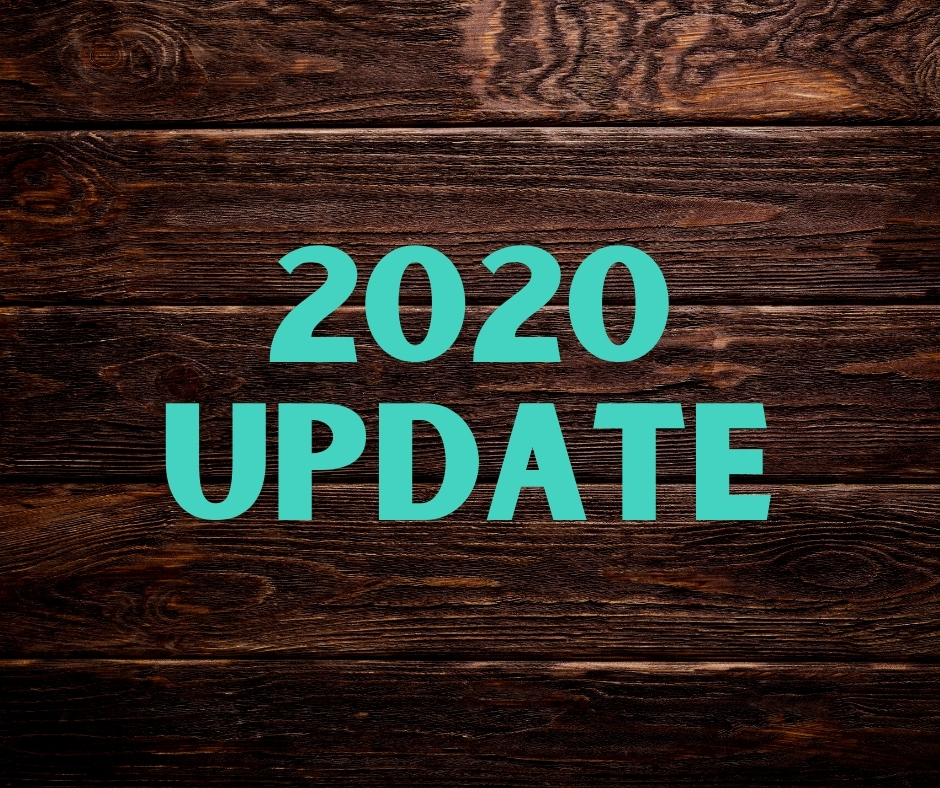 It's been nearly one year since my last post on this blog, and a lot has happened in that time. So I thought it'd be a good opportunity to clean up this blog a little, and share some news with you.
I wrote 6 books in 6 months and documented the journey in this post on Medium. Between October 2019 and March 2020, I planned and wrote a book every month for half a year. Sounds crazy, doesn't it? Well I learned a lot, and let's just say it's not an experience I'll be looking to repeat in the near future!

All of those books were originally posted under a new "Short Reads Collection" that I eventually got rid of. The books are all still there, but I thought it'd be more helpful to group them by theme instead. So there's now a "Laws of Storytelling" series consisting of all my writing craft books, with more to come.

I completely redid my productivity system, commonly known as "GTD" or "Getting Things Done". I used a simple Slack channel where I would post tasks as messages, and mark them with a thumbs up reaction when those tasks were complete. I now use a more elegant Trello system, which I'll be documenting soon.

I started a brand new writing craft blog called Writing Advice. It seems to be earning quite a bit of good organic traffic from the search engines, which is pleasing since I rarely have time to promote it via social media or other channels. I wanted to reserve this blog for personal news and more general blog updates.

This October I'm starting the last year of my part time MSc in Mathematics with The Open University. I've been studying since 2016 for this qualification, so it's great (and terrifying) to steadily be reaching the end. I've got a dissertation topic and a final exam module, so all I need to do now is work hard until it's done.

I'm moving out of my house and in with my girlfriend, largely as a result of the COVID—19 lockdown we've all experienced this year. I'm really stoked about this step, and I've now finally got a working study and writing desk again. Because of this move, I've not had much time to write for my email newsletter or my blogs.

I published a shortened version of my first book, The Concise 24 Laws of Storytelling. This book did insanely well at launch time, becoming a bestseller in its Amazon category and inside the top 1,000 books on Amazon. Much of the credit goes to Bookbub, whose promotion in their newsletter prompted the amazing sales numbers.

I deleted the podcasts I created in 2019 and decided to start afresh. I don't know if I'll have the time or energy to start my own podcast with the house move and my MSc, but I'm confident that when my life stabilises a bit I'll want to dedicate time to writing blogs, books, and material for new podcasts.
It's been a very exciting and turbulent year, to say the least! I'm sorry that I haven't had more time to post an update like this. But I hope that you'll keep reading my work and sending me emails. I also hope you enjoyed reading this 2020 update.
---
Posted on: 20th October, 2020
---
Please check out The 24 Laws of Storytelling, my book that explores the principles that makes some books and movies great and explains why others fail. By reading my book, you'll gain the same strategies used by master storytellers such as Stephen King, Christopher Nolan, Fyodor Dostoyevsky, and many more. Pick up your copy today.
---