Moving Away from KDP
---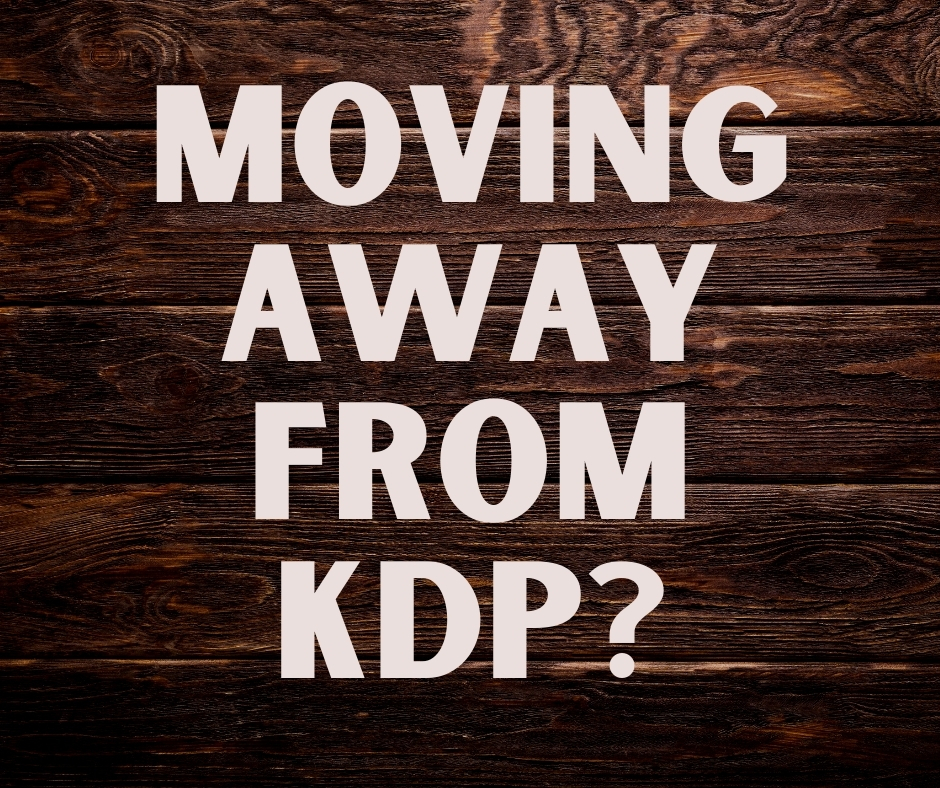 Ever since I self-published The 24 Laws of Storytelling in 2018, I have published all of my subsequent books through Kindle Direct Publishing, better known as KDP.
For those not aware, KDP is Amazon's own platform for self-publishing ebooks and paperback books on their store. It's the most direct way of getting your work on their platform.
But is it the best option for self-publishers? KDP is certainly not the only option, nor is it the best option. In this post, I'm considering moving my books away to a different platform.
It is true that I publish my ebooks and paperback books on KDP, but not the hardcover editions of 24 Laws or Social Intelligence. For these, I had to publish via Lulu instead.
Lulu is a self-publishing platform that, in many ways, has more publishing options than KDP. For some reason they don't have the 5x8" size, a common size for books in the UK.
You don't have to pay anything upfront per se, but Lulu require you to purchase a proof copy of your books (at cost price) and approve it before they let you publish.
This actually makes a lot of sense, and it's so awesome unboxing your very own hardcover books. There's just nothing like a hardcover edition, and Lulu does a great job with the quality.
I had Damonza design the jacket for both hardcovers (as well as the ebooks and paperbacks). However, I've decided that in future I will design my own using Canva to save costs.
As for ebooks, Lulu publishes those for you as well, but the difference is that you'll need an ISBN of your own if you want the ebook globally distributed by their partners.
My only criticism of Lulu is that it seems slow to process print orders, which can be frustrating. I want my books to get to reader's hands quickly. I don't know if this is a universal experience.
It's important to mention that KDP is not the only way to self-publish ebooks onto the Amazon store. Lulu and, as we will see next, Ingram Spark, can do this for you.
One big benefit of leaving KDP is that your ebooks will be on sale not only on Amazon, but also on the Apple Books store, Google Books, and Kobo, which is not a small chunk of the market.
But what do you lose by leaving KDP? As it happens, you only seem to lose a bit of convenience and direct access to the Kindle Unlimited program, which I don't think is worth staying for.
By leaving KDP, you don't lose your author page. This is handled by Author Central. When you log into this service using your Amazon account for the first time, you can claim any book written by you, whether it was published on KDP or not.
Now to look at the other publishing platform, Ingram Spark. This comes across to me as more professional and slick than Lulu.
You can pay $20-30 to publish an ebook, or a print edition, or a discounted ebook + print edition combo for $40-50. And you need your own ISBN for each edition.
Most traditionally published books get an ebook and hardcover edition on initial release, with a paperback edition later. So this means your book will look professional upon release.
Unlike other platforms, Ingram Spark also allows preorders by setting a release date in the future. This is a game changer when compared to the restrictions of KDP.
I haven't used Ingram Spark yet, but I plan to do so for my next books. I'm currently drafting my first full-length history book, planning to release it in mid-to-late 2021.
Both Lulu and Ingram Spark will globally distribute paper editions of your books to bookstores. And from what I've heard, bookstores prefer this over KDP.
If you weren't already aware, all three of these self-publishing platforms will distribute your books for you—you don't have to actively do anything extra for this to happen.
For example, Lulu distributed 15 copies of my hardcover edition of 24 Laws to a retail store last week, and I didn't even know about it until I logged into my account.
Now, one tricky bit: ISBNs.
I do highly recommend purchasing your own ISBNs for your books. This means if you've published them on KDP and move them elsewhere, it's the same edition regardless of where they've published.
If you've used KDP's own free ISBN feature, don't panic. You can't use that ISBN anywhere else, it's Amazon's property. But you can buy your own ISBNs easily online.
In the UK I use the Nielsen ISBN store. It's just over £100 for 10 ISBNs, and £300 for 100 ISBNs, so the prices tend to scale quite well.
When you purchase your own ISBNs for your ebooks and paper editions, you can take those books and self-publish them on any platform you want. The ISBN is your property.
If your books are copyrighted by you, they are still your intellectual property even if the ISBN isn't. It just means you need one extra step to publish a new edition of your book.
---
I hope this post doesn't seem too chaotic, it's mostly me trying to give you the best advice on which platform to use. I plan to move all my books away from KDP soon, and I recommend you consider doing so too.
---
Posted on: 24th November, 2020
---
Please check out The 24 Laws of Storytelling, my book that explores the principles that makes some books and movies great and explains why others fail. By reading my book, you'll gain the same strategies used by master storytellers such as Stephen King, Christopher Nolan, Fyodor Dostoyevsky, and many more. Pick up your copy today.
---