Returning from a Writing Break
27th September, 2021 Share on Twitter
---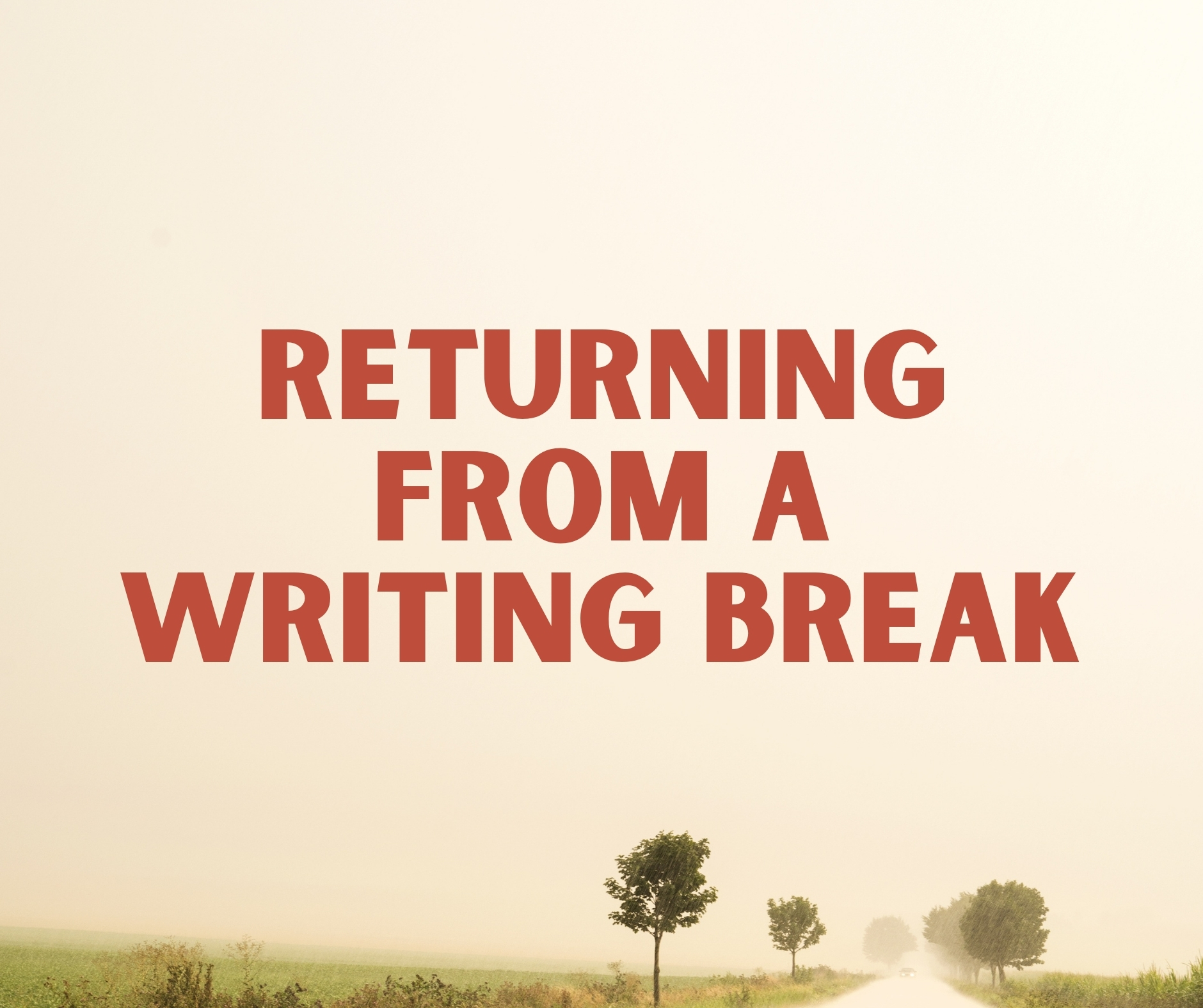 Last week I wrote about my master's degree and that I took a break from the writing craft to complete it.
I thought people might like to read some notes about how I am returning to the writing craft, with some brief thoughts on K.M. Weiland's book Writing Your Story's Theme.
Getting back into the writing craft has been surprisingly hard. The inertia of spending each night in front of the TV is always a difficult one to break, but it is especially so after a year of lockdown.
Writing is not exactly known as an easy craft to get into. Why else is there an entire sub-genre of writing craft books about breaking the dreaded writer's block?
But when you have experience of writing (and completing) books, there is an added expectation on your shoulders. Come on, you've done this before. Why are you finding it so hard?
Truth be told, I spent a few months pondering some ideas for books, and procrastinating hard on the execution of those ideas. Each time I thought of an idea, I came up with a dozen reasons why it would be a bad project to work on.
It wasn't until I read Rob Fitzpatrick's book on writing nonfiction that I gained clarity on a target that was once fuzzy and unclear. The main image I chose for this post depicts fog covering a path, which feels apt!
As Jordan Peterson has often said in his lectures and written in his new book Beyond Order, it is best to see your target as clear as possible before firing your "arrow" at it.
Write Useful Books is a book by Rob Fitzpatrick on the process of writing books that explicitly deliver on a given promise, whether that is solving a problem or clarifying an opaque concept.
This type of advice was exactly the clear, crisp message I needed to get back into the writing craft.
Fitzpatrick's clear message is this: be useful. He offers a lot of helpful advice to achieve this goal, including:
Make a clear promise with your book's title and cover that potential readers can instantly understand.
Decide who your book is not for, e.g. authors of nonfiction books and not journalists or screenwriters.
Instead of writing about a broad topic, solve a specific problem or deliver on the stated promise.
Similarly, write your table of contents as a list of learning outcomes, instead of writing them as broad subsections on a given topic.
I devoured Fitzpatrick's book in a couple of days, and soon afterwards I started to outline the sequel to The 24 Laws of Storytelling. That outline is getting better by the day, and I don't think it'll be long before I'm ready to start drafting.
Sometimes the best way to return to the writing craft after a break is a well-meaning jolt from someone with experience and a clear message. Whether you're writing fiction or nonfiction, that jolt can come from any book or article, and in my case it was a book I absentmindedly downloaded on Amazon.
I also had to mention K.M. Weiland's book, Writing Your Story's Theme. This is a writing craft book about how storytellers can weave intricate and meaningful themes into their stories.
I admittedly read Weiland's book a little late due to my break from the writing craft. But I read it quickly and took plenty of notes. In short, I think it's a must-read for any storyteller.
I think it's a must-read because theme is such an under-appreciated aspect of storytelling. In my experience, theme is too often written about in painfully abstract terms, and you can feel the lack of clarity in books that attempt to define theme but fail to do so in a concrete manner.
Weiland's book, on the other hand, succeeds in bringing the concept of story theme down to earth, with plenty of examples from literature, TV, and cinema.
Theme, as Weiland explains in her book, is about capturing what your story is really about, and then conveying that concept to the reader in a subtle yet unapologetic way.
James Scott Bell's advice to authors is relevant here, in that you should include a scene where the protagonist reflects upon his or her choices and actions, question where he or she is going as a character, and to understand that this conflict tearing the protagonist into pieces is analagous to your story's theme. In short, it is the big thematic question around which your story is constructed.
Lee Gutkind's advice for creative nonfiction writers is similarly relevant, in that he advises taking an issue that matters on a global level, and portraying it on a local level. Few writers outside of America will care for baseball, but nearly everyone burns about unfairness. So a story about baseball can have an unexpected level of appeal for non-American audiences if unfairness is what it is really about.
I can't tell you how good it feels to be back in the flow of writing. Fitzpatrick's and Weiland's books certainly helped me to regain my focus and remind me what it means to be a writer.
What methods, books, or ideas have you found useful for getting back into the writing craft? Leave a comment below the post, and let's keep the conversation going!
---
Please check out The 24 Laws of Storytelling, my book that explores the principles that make some books and movies great and explains why others fail. By reading my book, you'll gain the same strategies used by master storytellers such as Stephen King, Christopher Nolan, Fyodor Dostoyevsky, and many more. Pick up your copy today.
---